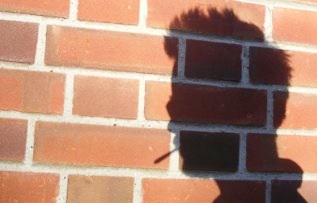 When I first picked up Rainer Maria Rilke's 'Book of Hours - Love Poems to God' (in Anita Barrows and Joanna Macy's translation) I couldn't put it down again. Melodies began suggesting themselves and I started figuring out how to play them on guitar. In the beginning I recorded the songs to remember them and then I bought a decent microphone and started playing around with Ableton. I share some of these half finished sketches here.

All of this is very amateur - as you can hear I am not a professional musician (or a sound engineer). Out of tune, missing beats, confusing levels. But I do feel like sharing Rilke's poems and the inspiration I find in them. Perhaps one day I'll meet someone who will teach me more about music. I have already had a little help from my friends with some of these songs - if you want to play with us don't hold back.

The songs are more or less in chronological order, I'd like to think I can hear the playing and singing get better as I go on. I'll add more songs as I write and record them. Hope you'll enjoy and find a sliver of shimmering light somewhere in there.

You can also find all of the songs where I've uploaded them on SoundCloud.