This is a culture that wasn't afraid of ages, but made a waking dream of eternity and dwelt in it.
– Jay Griffiths
In the middle of the night I hear singing outside of the tent. It is a slow, harmonic chant, which soothes me in the slight discomfort of the damp and chilly darkness. Through the fog of sleep a hazy thought arises that the singers have found a good spot for their incantation, the absence of tents in the middle of the camping area has left clear a circular patch of grass, a perfect place for their round dance. Somehow I know they are holding hands. Each vocalist is holding out their left arm towards the middle of the circle and each hand is cupped around another creating a sort of sun wheel of limbs. Slowly proceeding around in a circle it feels as if these singers have come to perform a kind of ritual or uphold some custom unknown to me. A fleeting thought occurs that these are the genii loci, the guardians and keepers of this part of the Downs, before I drift back into unconsciousness.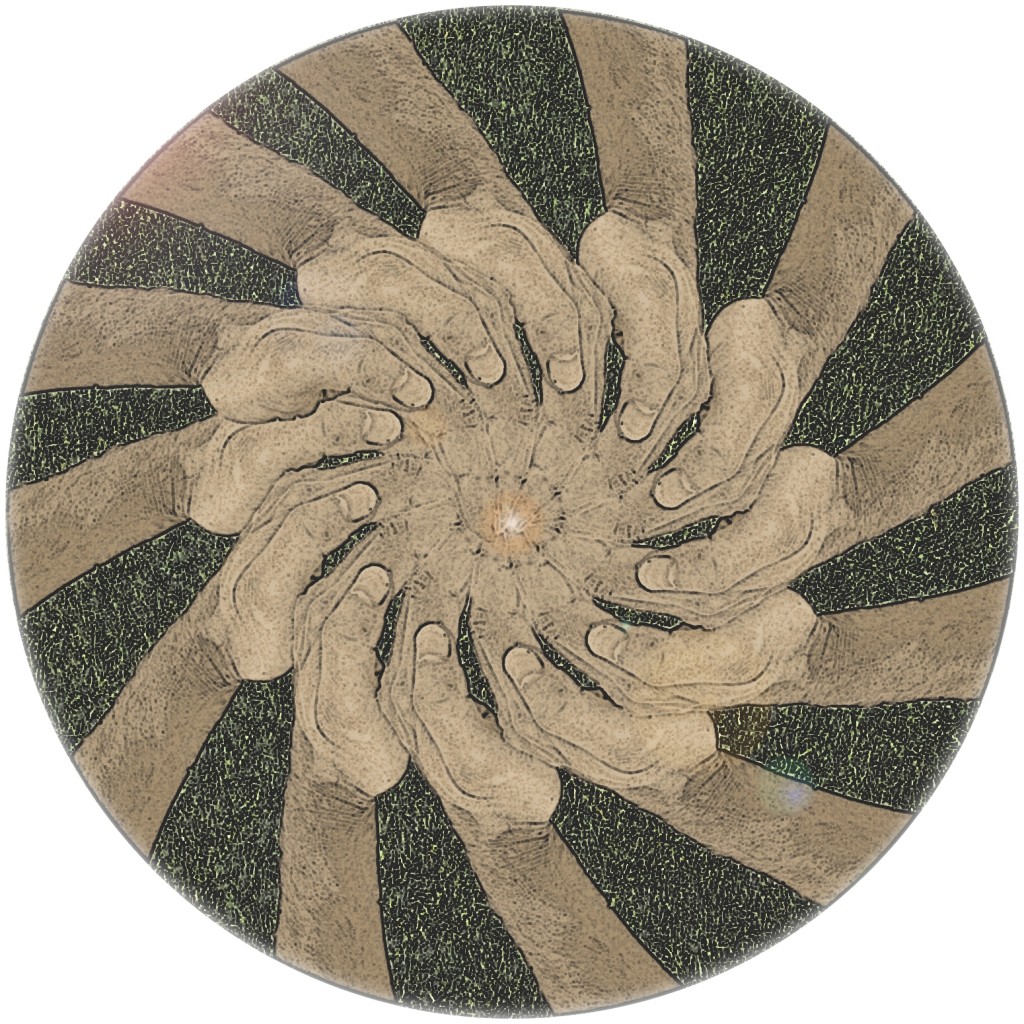 After two days and nights I encounter the singers again in the middle of the woods. I've stumbled through the darkness to take a leak and giggle to myself. What has just happened is literally beyond words. A serendipitous incident unlike anything I've known, buffonery and humour of the highest order. The midnight ritual marking the end of the Dark Mountain festivals has transcended itself and gone beyond performance to become a self-evolving choral ceremony. How it happened, I don't know. Perhaps it was the out-of-hand pyrotechnics, the explosions and blinding flares or the bald priest who encouraged the crowd to take uncivilisation into their own hands. Perhaps it was the cry of the stag who led us from the fire into the darkness of the woods. "Come, let's play!" All I know is that the expectancy and attention that has built up once we arrive underneath the parachute which hangs suspended between the beech trees, transform us all from spectators to members of an enchanted choir, voicing something other, maybe something older, than our respective selves. From a singular voice, the low hum of one of the moon-women who hold the space, grow a circle of melodies, passing waves of sound around and around, always modulating into new soundscapes.
Walking back towards this feral choir, I realise that the singers from the previous night are here too. The humming, chirping, yipping, howling, laughing, hooting, whistling is creating a unified sound which travels upwards into the parachute and expands it outwards like a giant mushroom or a spaceship (at this point I might as well have been teleported across space-time to another place entirely). And on top of our choir, in and between our ensemble, I hear the forest singing. We are singing with it and it is singing through us. We are holding each other in a timeless chant, and I hear owls, foxes, whales, howler monkeys and (stinking) kippers. A have to laugh as I re-enter the circle, a lantern is being passed around and the moon-women disappear into the woods leaving us to enjoy our own acoustic experimentations.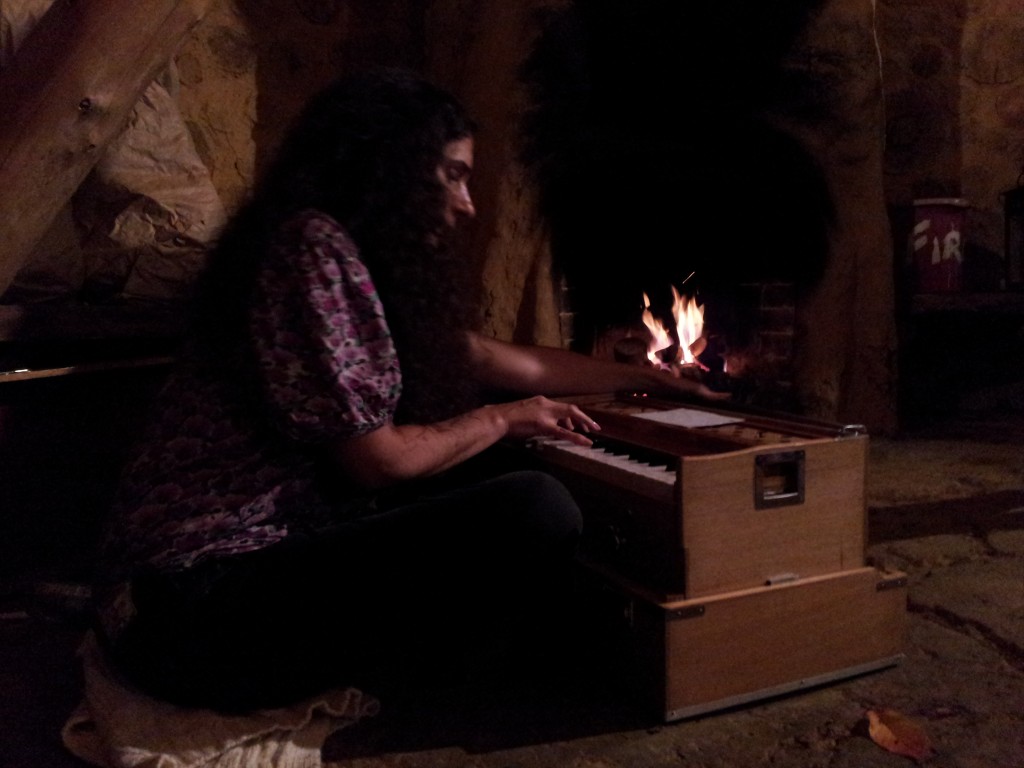 It feels appropriate that the Dark Mountain festivals should come to a close with a spontaneous, self-organised, and improvised ritual like this, defying words and description. It captures something about the whole project that I've been trying to find a way of expressing for a while. To me, it was a moment when the liminal became more than performance and subsumed us collectively in a glimpse into something entirely different. A different way of being together, a different way of seeing or perhaps a different self-worldview. I don't want to sound mystified or celebratory – because there certainly are dead ends up the Dark Mountain – but that night under the parachute clarified to me what all the conversation about other ways of being and seeing feels like. Hidden in the darkness we revelead ourselves to each other through our voices and rather than embarassment or shame we found a simple but undiluted joy. And we held each other there and reveled in playfulness and conviviality. Inadvertently, we cracked open new forms of being and connecting. Expanded the possible a little.
This was the third Uncivilisation festival I took part in and it was both like coming full circle and drawing new figures. My grandmother had died a year ago, just before I went to last year's Unciv, and there was a moment during the Liturgy of Loss when I acknowledged her passage. It was the last trip of our small Dark Mountain Norwich contingent before my move out of the country. And one of my oldest and dearest friends from Denmark came over and connected with my life in the UK. Time culture came to Dark Mountain. I met old mountaineering companions as well as some of those more elusive Twitter connections. I also found both inspiration and affirmation for my next steps and understood something about an old disparagement through the dance of a wasp. And a different circle was drawn: questions about my own role within Dark Mountain fell into place and I could begin to speak of my journey from my own encampment in the hills.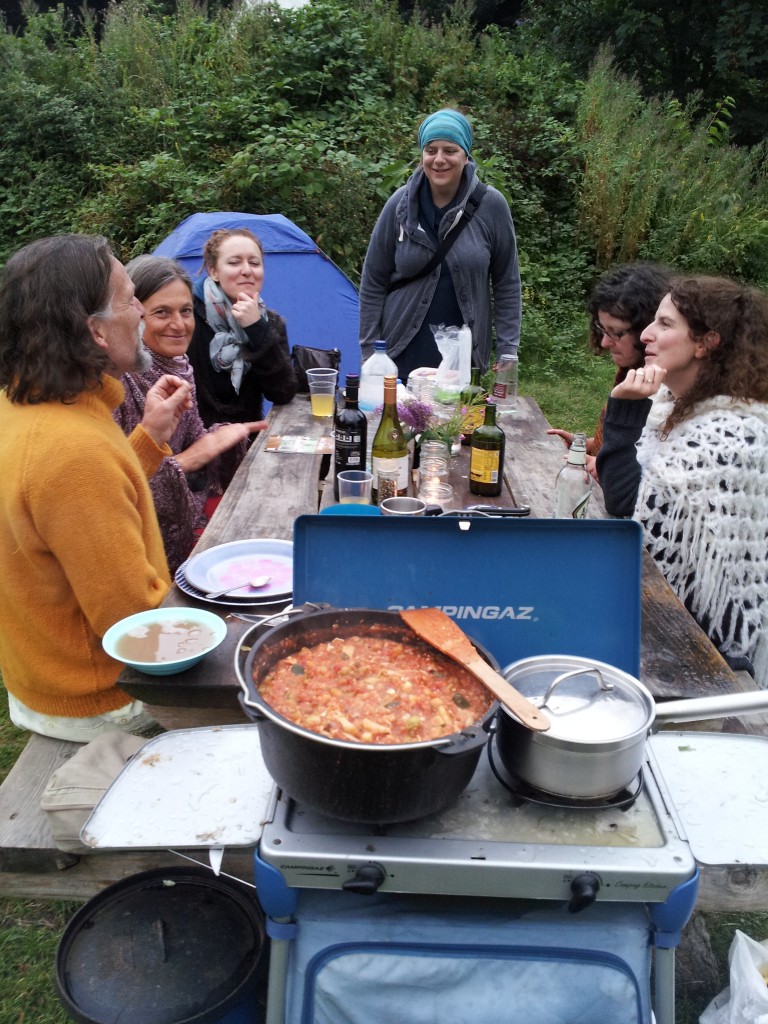 During the last two years I have been exploring Dark Mountain partly in the capacity of being a researcher. The conversations and mutual reflections I have found myself involved in have taken me far and wide in search of some way of answering a question: "how do sustainability narratives shape lifeworlds within grassroots innovations?" I see now an almost beautiful naïvety about my question – in the implicit assumption of change-the-narrative-change-experience – but through the contours of the conversations I have had I also see the beginnings of an answer. (And I see a deeper value in the naïvety because it was not just an unquestioning naïvety but a sincere and foolish naïvety.) The trouble with the answer is that it involves leaving behind the frames of reference in which the question was formulated (for a while I thought that was a problem but it really is just the way that paradox holds the key to a transformation in viewpoint). Rather than 'changing worldview' by applying a new story with a different set of assumptions to the world, we begin to relate differently to the world by deepening and establishing new relationships with its multitude of inhabitants. Then we can begin to hear what stories they have to tell and practice giving voice to a different kind of story altogether.
To me, this year's Uncivilisation festival opened new ways both of listening to and communicating this. It was nice to see how the festival had more of an emphasis on the role of personal practices in moving beyond the assumptions and relations inherent in 'civilised', normal, everyday reality (walking barefoot, yelling into a hole in the ground, building a cairn, burning a piece of paper, sitting with a flower). I was surprised how powerful some of the invented rituals, even when undertaken as 'symbolic', 'performance' or 'artistic', were in unblocking the imagination, settling the heart or accepting a loss. Perhaps the shift in focus from the more cerebral to the practical over the last festivals has to do with Dark Mountain maturing as a community where there is enough of a shared understanding and neighbourliness for people to be comfortable experimenting with new forms of expression. Perhaps it is just the other side of walking away from industrial society, of uncivilising, when we see that there is no escape and begin to learn how to live inside the heart of the machine. Perhaps it is down to changing constellations of mountaineers, or perhaps it is something more subtle and yet invisible.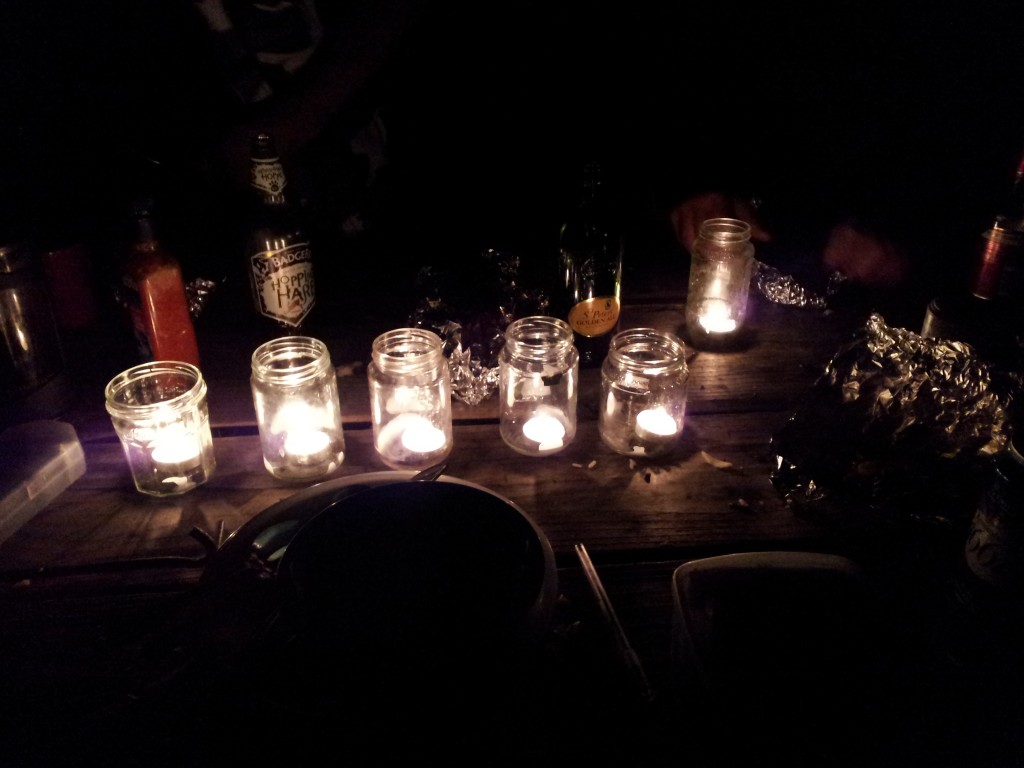 Whatever the reason, it feels like an important development which opens new perspectives and possibilities both individually and collectively. Personally, I feel that is where a lot of the transformative experiences take place (someone told me on Sunday morning after the midnight ritual: "New things are possible that weren't possible before!"). The festivals provided a space where people could experiment with different ways of seeing and interact free from the constraints of mundanity while it ensured, through the gravity of the collective, that no one spiraled out of orbit. It has been an important space to have and it will be important to have many more spaces like it if we are to manifest a reality that doesn't reproduce the violence inherent to civilisation. The Uncivilisation festivals achieved something uniquely positive in a time of exceptional deterioration in the collective spirit. And they did so largely through an open invitation and activating the ideas and skill sets of the guests to the party.
At this juncture it seems important  to think about how we can continue to create these kinds of spaces without the pitfalls of becoming a 'movement' in the conventional sense of the word. There are questions about why some people who were genuinely interested fell away. About finding shared ways to deal with the imbalances we carry with us (masculinity and femininity seem to be one such issue). About remaining open to those who are new to the conversation and avoiding establishing ingroups. About leaving doors open to the unexpected – and to those whose voice were never heard. About not running out of steam. The Uncivilisation festivals showed us something about how to create gatherings by alchemy rather than recipe, and its successses and failures hold some important lessons for those of us interested in building conversational spaces and communities of inquiry that go beyond discussion and debate to offer new ways of doing things together.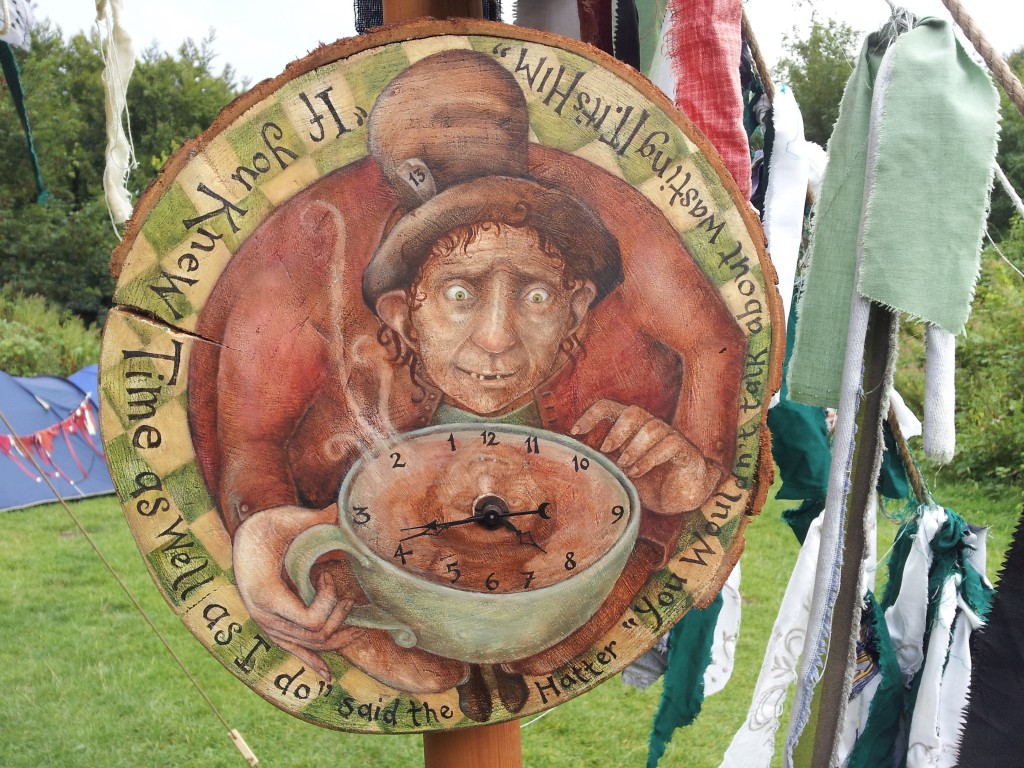 This is territory that will undoubtedly be explored in the next year. It seems important that something happens next because Uncivilisation was a necessary and valuable space for many of us. I've lost count of the number of times I've heard the same sentiment I came across in my first interview:
"I go away from this [festival] feeling less overwhelmed, and thinking 'no, perhaps all these ideas I have aren't so silly after all, and I should carry on pursuing them' […] There are projects which I want to start getting moving which will… coming here makes me feel more like I am going to do them."
Having the books, the website and an online community is an important support for those of us struggling inside the normal, everyday reality of a faltering civilisation. But it is the participation in dialogues, gatherings and creative practices which does the heavy work in forming new understandings and relationships which help us move beyond the parameters of civilised, progressive social reality. In her recent post about Uncivilisation, Bridget McKenzie tells of how participating in the festival spills over into her daily life and work.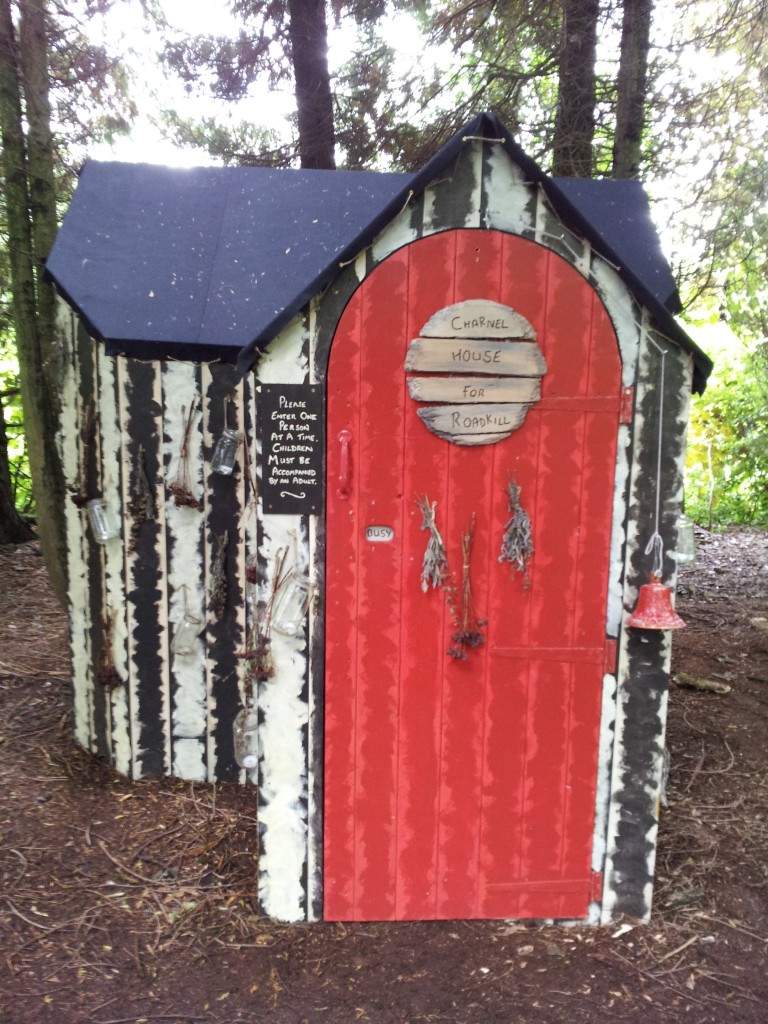 In her response to a review of this year's festival appearing in Wild Culture, Daniela Othieno eloquently describes Uncilivisation as a probing into a different kind of language which subverts established meanings:
"We could say that they [festival goers] were there to take part in an experiment to make sense of this age, when the things that are meant to make sense of it don't cut it any longer … In this experiment to find maybe not a completely new language so much as a language and a voice that is appropriate to our time, there will be an amalgamation of many things, as if the molecular structure of our sense making is being dissolved and put back together in a slightly different pattern. Like alchemy. Some of it we may think we recognise, but on closer inspection its meaning may have shifted ever so slightly, but ever so importantly."
If this experiment is to continue to flourish, we cannot let it grow stale. In this sense it is probably not a bad thing that Uncivilisation as we know it has come to a conclusion. There isn't just one story about the end of civilisation or the beginning of something new, this has to be a different kind of story which has as many beginnings as there are viewpoints. It requires a dialogue about the deep assumptions we hold about the world and genuine spaces for those conversations.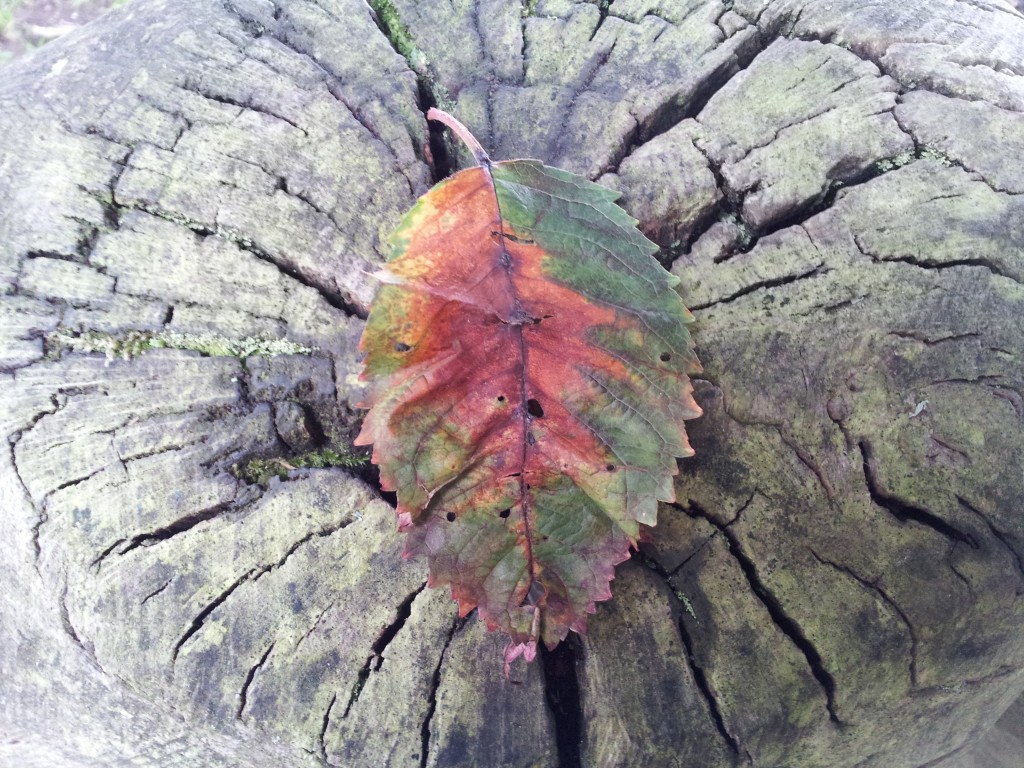 Perhaps now we all have a responsibility for holding that conversational space. As Charlotte Du Cann puts it in her beautiful reflections on the festival: "at this point not to give your gift, your words, your song, your presence in the space, feels like a betrayal". Not betrayal of some fictional allegiance to something called Dark Mountain but betrayal of our own selves because "the lullaby of Empire entices us to forget ourselves at every turn". Re-inhabiting our communities and nurturing the emerging cracks in civilisation, no matter how insignificant they may seem, means giving our gifts. Re-claiming reality for the wild and untamed involves sharing what we have learned. And we need to find spaces where we can experiment and support each other as we re-define what it means to be someone who has grown up within civilisation.
And it doesn't necessarily have to be a struggle. Once we accept the dissolution of our preconceived ideas and meanings and learn to sit comfortably with uncertainty and the absence of a future, we can let go of any notion or urge of fixing anything. As Tony Dias put it recently, 'moving beyond', 'walking away' or 'ending' civilisation cannot be a negative path which merely reproduces the cast, the roles, and the setting of the drama:
"It is more like waking from a dream. After some moments of disorientation we shake our heads and get on with things. After a short while we are unable to even recall what the dream was about. It ceases to be as our attention leaves it and focuses elsewhere."
Building on what we have already shared, our connections, our learnings, our experiences, we might be able to take further the insight of Dark Mountain that there can be no programme for creating a viable culture but that new ways of seeing and being emerge out of mutual exploration, which allows each of us to expand the limits of the possible. Finding our own role, a map and a compass to move from spectators to co-creators of reality.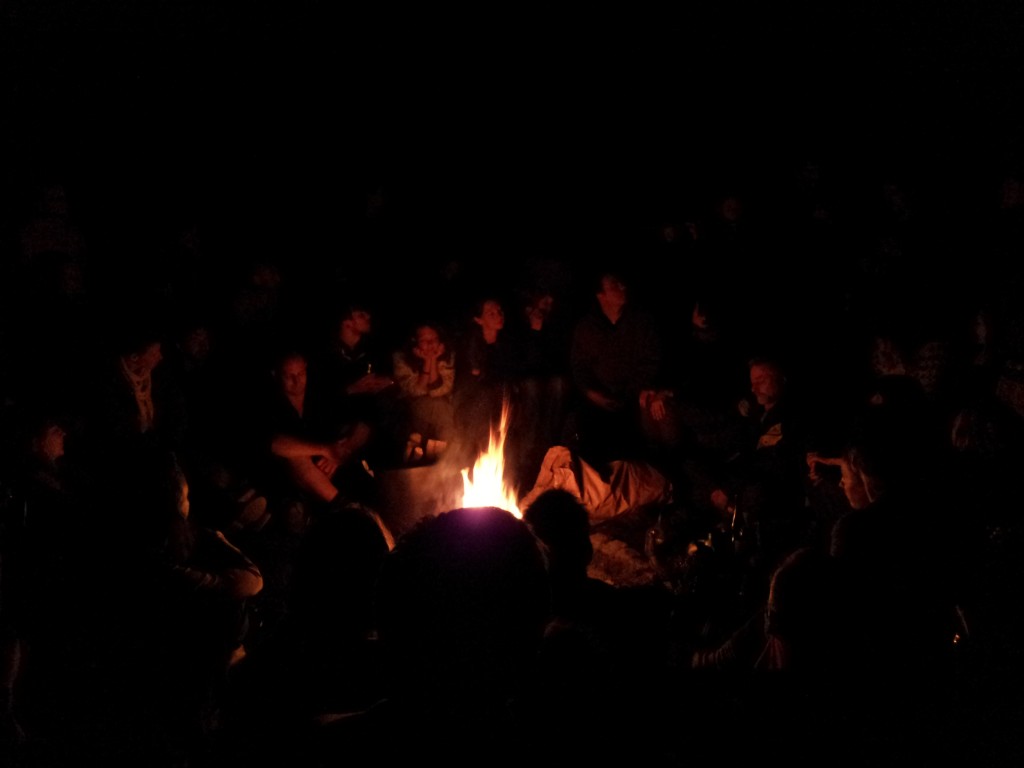 I look forward to our next meeting. For now, virtual reality will have to make do and for the coming year, I hope to see some of you in Berlin (or perhaps in the UK next summer). I'll leave you by sharing a song because it took me so long (and a few swigs of whisky) to muster up the courage to share it around our last fire (you can find the lyrics here). So long.