Draget, the small strip of coastline on Thy where my family's summerhouse is tucked away between conifers, is a moraine landscape that was formed by the glacier which covered most of Denmark when it retreated at the end of the last ice age about 10,000 years ago. When the glacier disappeared it created Nissum Broad which is part of the fjord system that cuts across the Jutland peninsula from the North Sea in the west to Kattegat in the east. It is a landscape which revolves around the fjord. The shifting weather, rolling in from the sea, dominates the stature and mood of this land. Windblown trees stand bent and naked on the fjord facing side, the coastline dotted with groynes to stem the slow erosion of the coastline. With its poor soil and rough winds this has always been a difficult place to survive. Thy was the original home of the legendary Teutons who, driven by hunger, began a long march south across Europe towards their end when they were slaughtered at the hand of the Roman general Gaius Marius' troops in the battle at Aquae Sextiae in 102 BC.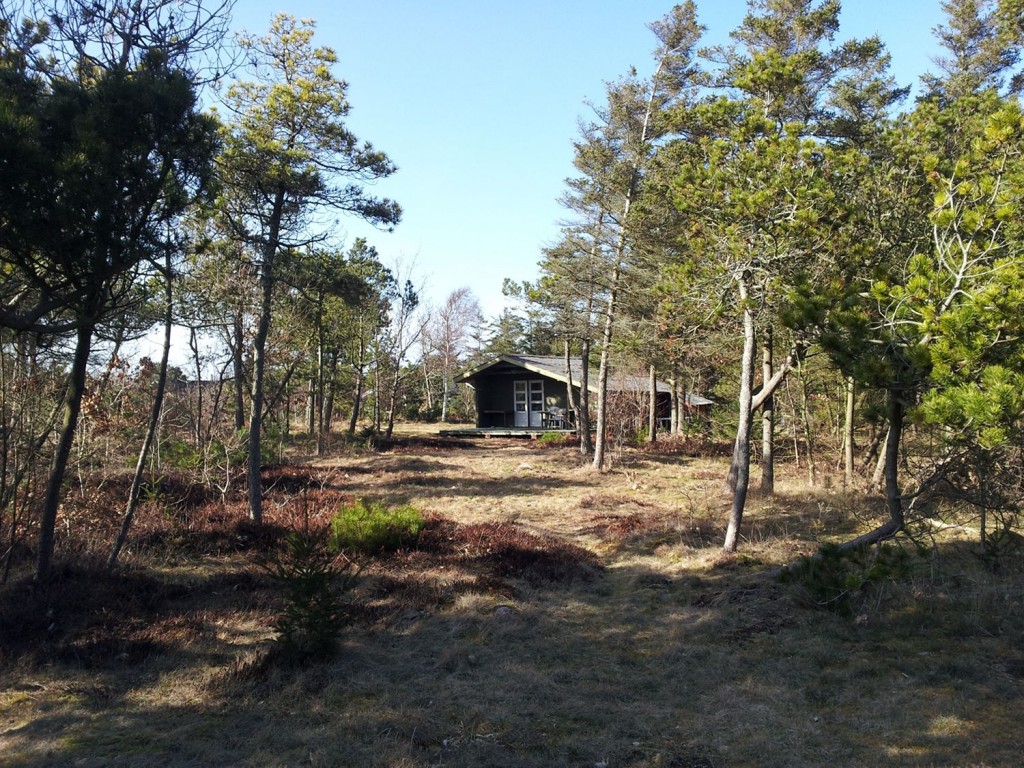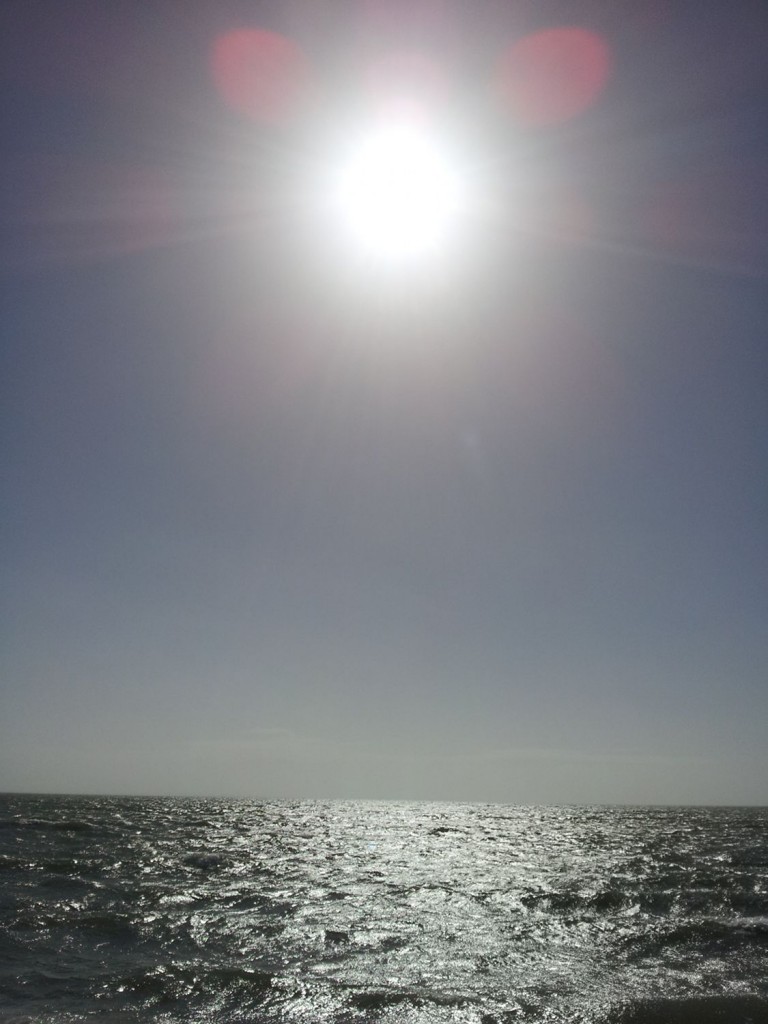 For generations my paternal family lived a farming existence in this corner of Denmark. That was why my grandparents chose to buy a plot for their summerhouse here, in the vicinity of my grandfather's childhood home, although they had moved further south when he got a teaching position in Skjern. Through most of my father's childhood he and his four siblings spent their summer holidays in the small pre-fabricated, wooden bungalow which didn't then have a toilet or proper heating. I spent a summer here as a toddler when my parents moved back west and didn't have a place to live. They eventually ended up in Holstebro, forty minutes away, so my sister and I have also come here most summers as children.
Now I have come to Draget seeking solitude and quiet in the hope that a retreat from the many commitments and diversions of the everyday would afford me the focus needed to begin writing my thesis. For the last two months I have watched the arrival of spring and the beginnings of a text which perhaps will turn into a doctorate. The long process of researching has entered its final stage.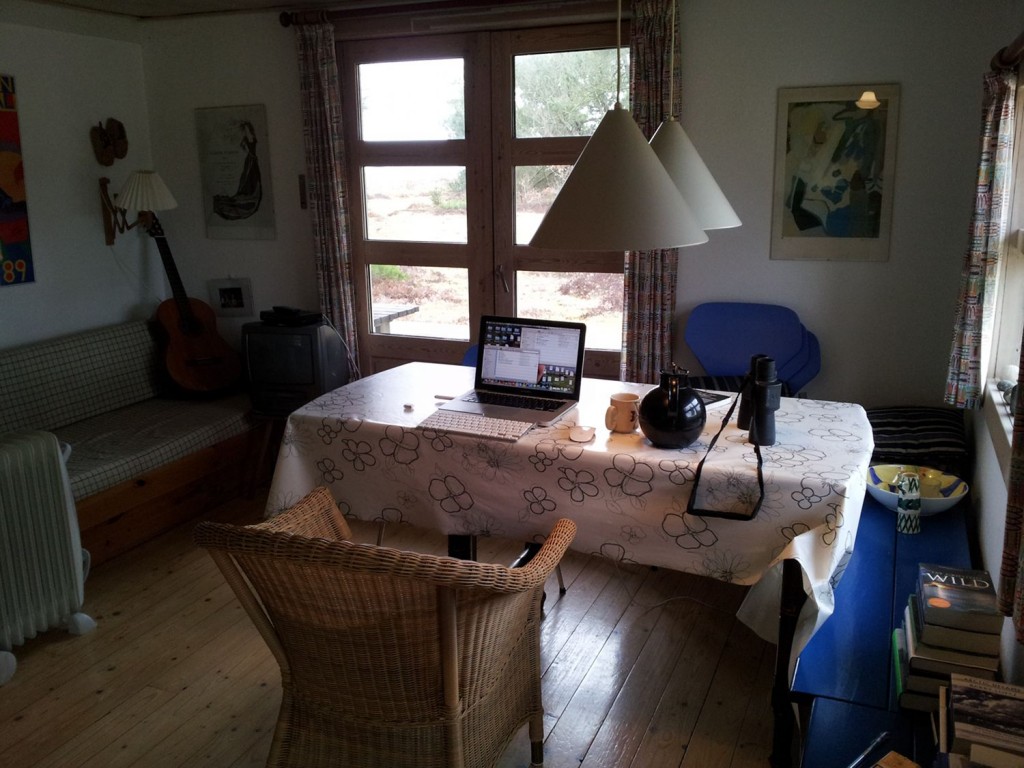 In April, the long and cold grip of winter was only just relinquishing the land and the vegetation. The trees stood bare and the undergrowth lay covered in last year's leaves. On sunny days the wind carried away the heat and chilled me to the bone on my walks along the beach. But slowly, very slowly, the wind released the warmth, the grasses and trees came alive, and queen Bumblebee awoke from her hibernation to start a new colony. I have not watched the turning of the year in this way since I was a child. I had almost forgotten all that spring is: the turn of the light, the change in the air, the re-kindling of colour, the awakening of smell and voice and form. The seeping of life back into the cracks and pores of the earth. In the beginning it almost surprised me how alive the place began to feel. I felt as a guest who had been met with unconditional hospitality by a kind but absent host.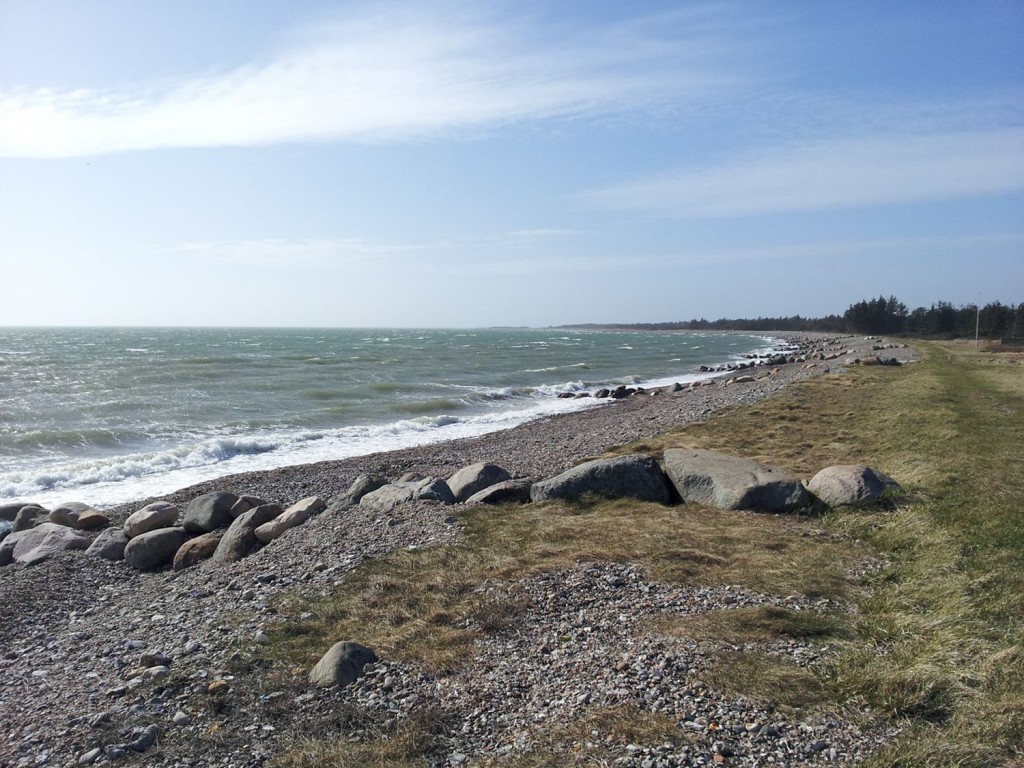 The residents of Draget came to greet me in turn. The Chaffinch and the Blackbird, the old Hare who lives down the road, a Roe Deer, the Lizard underneath the veranda, the Bumblebee, an Adder and the Mouse who moved out soon after I moved in. One night it came out beneath the kitchen stove and sat watching me just out of arm's reach for about ten minutes. Perhaps it knew that I was bothered by its nightly scratching and rustling and decided to find another home when the weather turned. The birds are my most generous neighbours, their movement and song a constant show of virtuosity. I was disheartened to learn that I could not name but a handful of them. The existence I have grown accustomed to does not leave much space for birds: they are silenced out of the city-scape. It feels as if spring itself is muted in the city, reduced to a change in weather through the filter of traffic and concrete.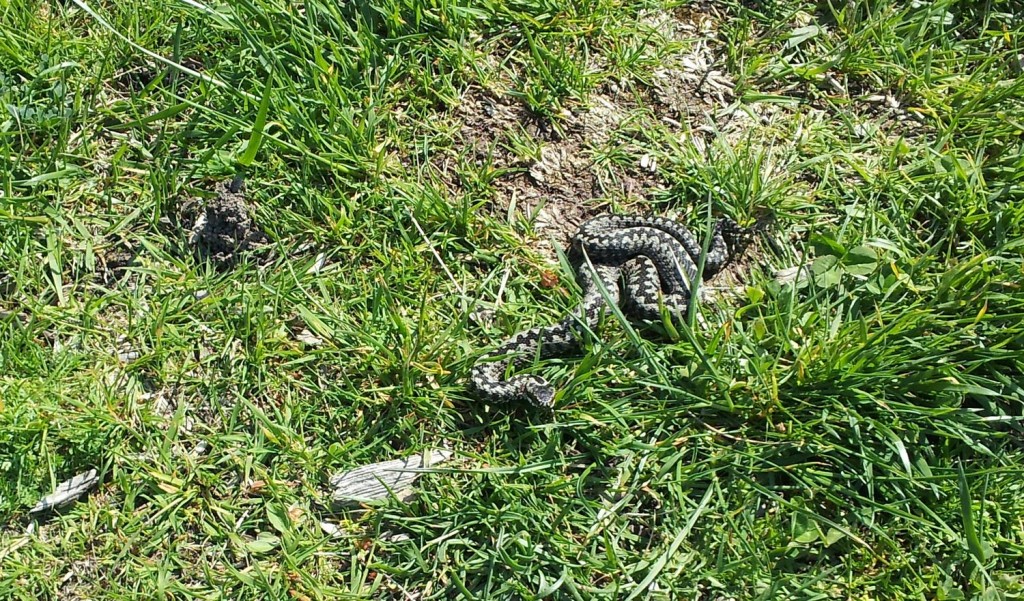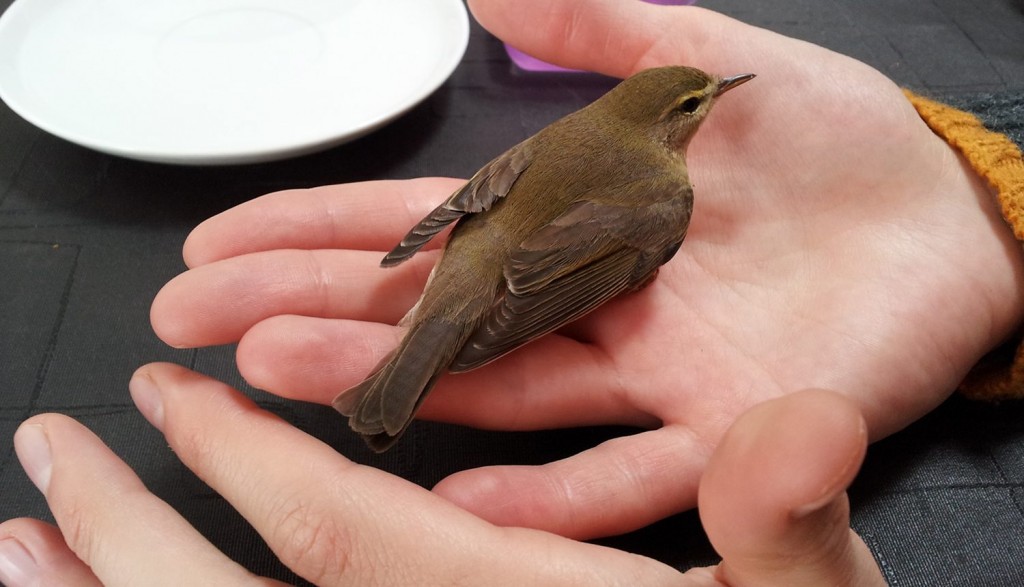 It strikes me how quickly habit set in even after such a radical change in surroundings as Norwich to Draget. I have my fixed routine of waking up early (by my normal standards), making a pot of green tea, stretching and greeting the sun, meditating, having breakfast and reading the news before sitting down to write. Around noon I have a break for lunch and in the afternoon I make a cup of coffee and have another break. If I have it in me I sometimes write a bit after dinner, otherwise I go for a walk, watch a documentary or film and read before going to sleep. I have been reading 'The Old Ways' by Robert Macfarlane, a remarkable book which explores deep human relationships with land through Macfarlane's many wanderings by old drove roads, mountain trails, and pilgrim routes. His insight that "we think in metaphors drawn from place and sometimes those metaphors do not only adorn our thought, but actively produce it" has felt oddly appropriate for my time here. It is as if Draget has in some way crept under my skin and allowed me to make new discoveries through its amity.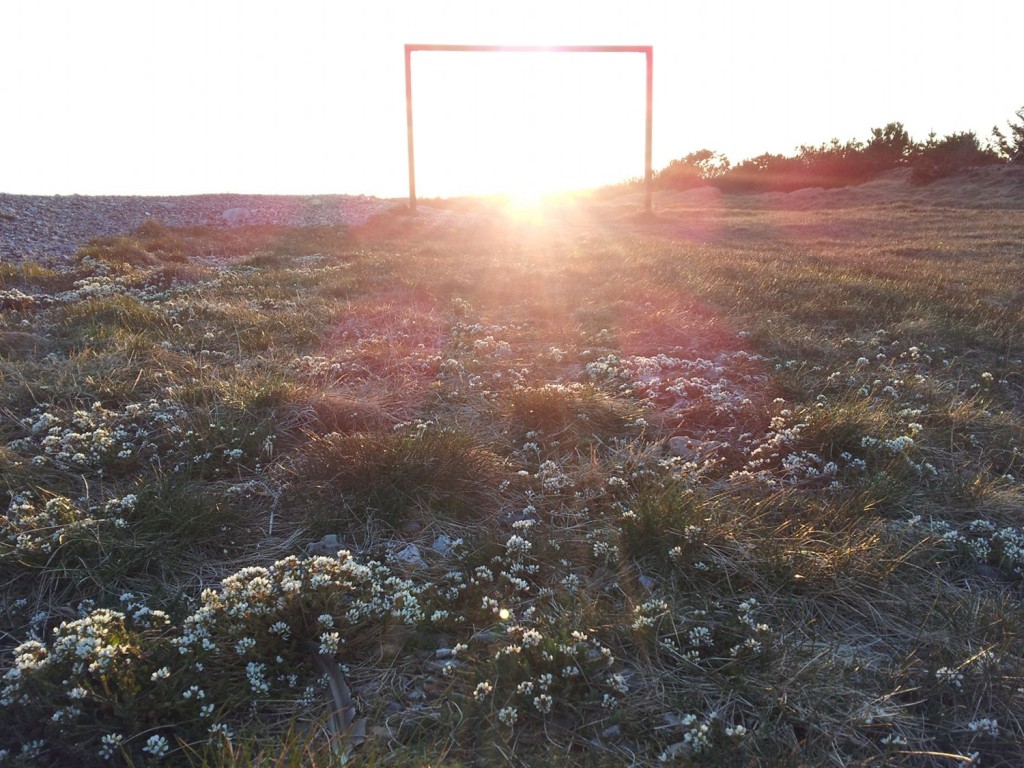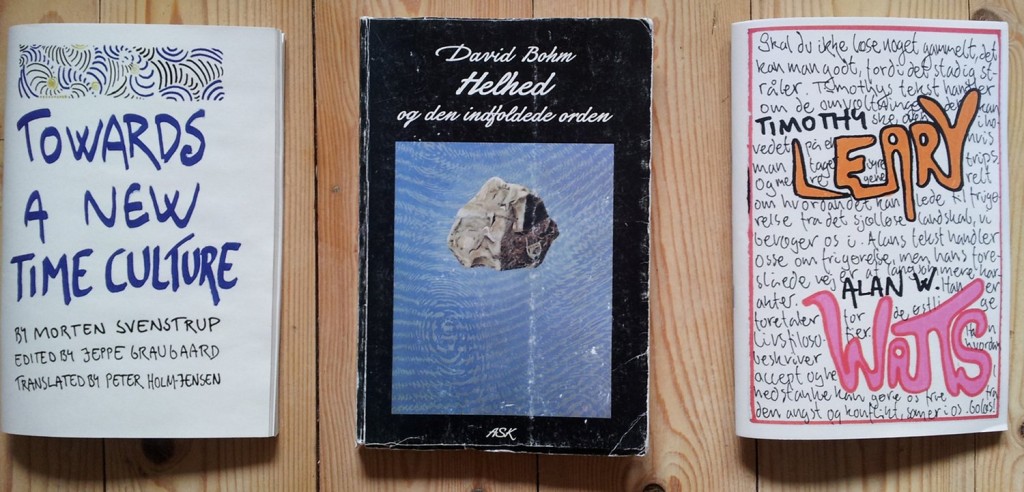 I turned thirty just before coming out here. Perhaps the significance of reaching three full decades and the symbolism connected with this round number (manifesting in my grandmother's gift of a pepper grinder which bachelors receive on turning thirty) stirred my feelings. Perhaps it was just my situation of being between places or my ongoing search for a mythical home, but thoughts and feelings about my own standing within the arch of life have pressed through the quiet hours. The doubts and questioning that has followed me throughout my twenties reared their heads, posing self-consciously and mockingly as a broken reflection of childhood fears. I wonder whether I ever really grew up, at least I never really grew out of the habitual disparagement I subjected myself to in my teenage years.

Joseph Campbell tells of rituals where teenage boys are taken away by men to fight the very gods they have been raised to fear in a physical battle. Beaten by gods incarnate in the masked adult tribesmen, the boys must face their fears and fight back until they finally deliver a fatal blow to the frightening creatures. Having won a battle which was ultimately with themselves, they are initiated into the tribal authority which they are now responsible for administering decently. The boys become men. My own confirmation in the Lutheran church as a fourteen year old was not a confrontation with the mythological God I was taught to obey, but an affirmation of my subservience to Him and his mysterious ways. I wonder whether my life would be different had I been confronted by Him in the form of a masked priest beating me savagely (oh, the exasperation!) only to be defeated by the courage that facing Death inspires. Overcoming both my fear of Him and my own psychology, I might have been spared the long walk on shards of glass that a child in an adult world must suffer.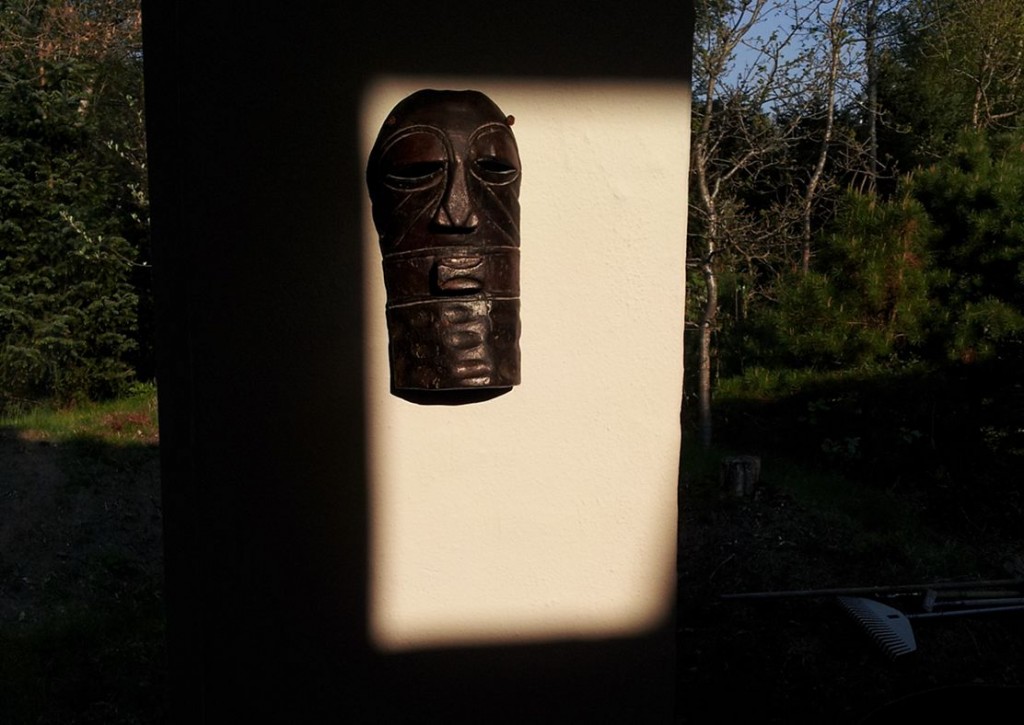 I can see now how habit and unconscious proclivity lead into the ghostly realm of self-doubt, and, for the longest while I can remember, I feel whole and full to the brim, something spilling over into the world. Out to the edge of the horizon, swept up by the winds towards the sun, falling back into the abyss, homing in on the source from which I was born. Radiating in the bursting and buzzing beauty of this annual genesis which speaks a language so much older than my own memories. Throughout my twenties I have been battling with the gravity of living in a monstrous age but this spring can hold the depth of loss and mourning. All I have to do is surrender. This is Draget's gift to me. It doesn't disappear the abhorrences but carries them tenderly, close to the heart, just as they are. One thing is to know things in thought, another is to know them in the heart where ideas and suppositions are useless.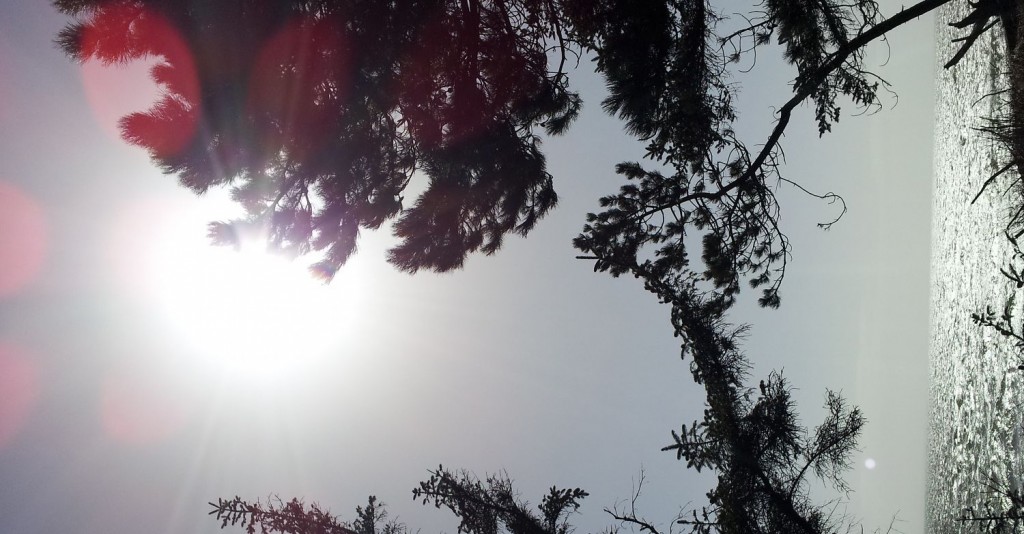 So I have not been alone here. And I have had breaks from the writing staying with my family in the housing-coop where they live. What was unfortunate circumstances which led my sister and my niece to come back from Nuuk to Holstebro in late March, turned out to be a blessing for me. Nearly one and a half years old now, my niece is exemplary in her delight in the world. She plays outside for whole days without ever getting bored, chasing the feline next door, feeding the chickens, playing in the sandpit and cooking imaginary meals. She teaches all of us about presence and attention. On some weekends my sister has come up to stay on Draget to write her last essays for her Masters thesis, and it has been a transfiguration to be part of the conversations about her life and work on overcoming postcolonial divides and coming to terms with being mixed-race.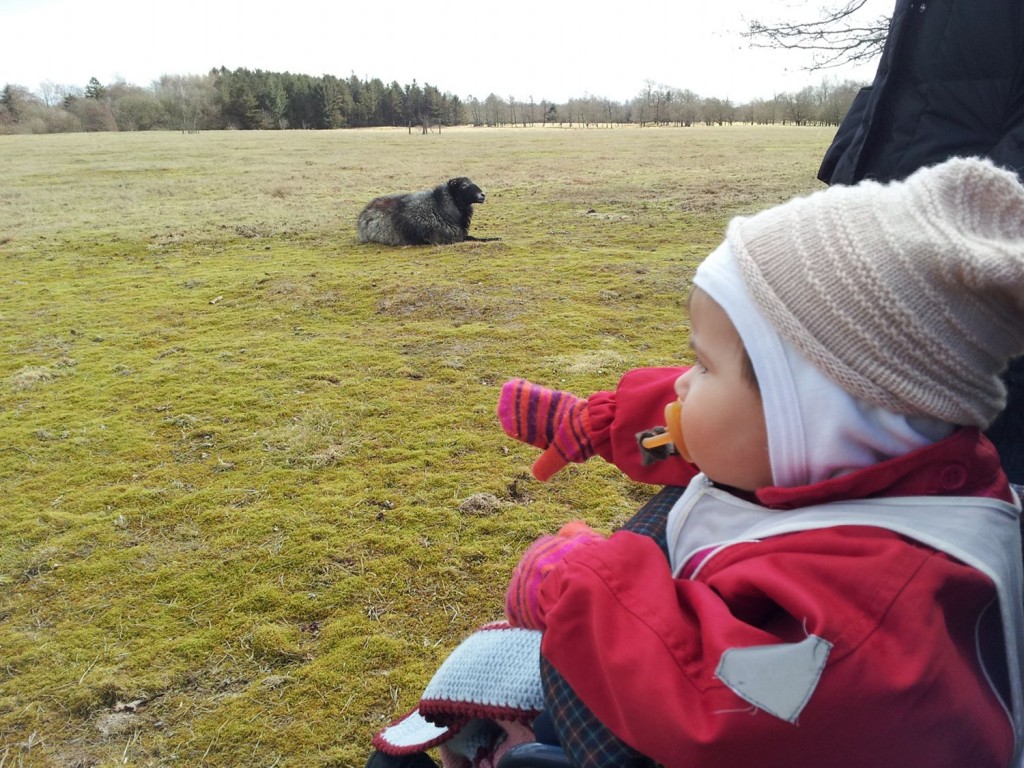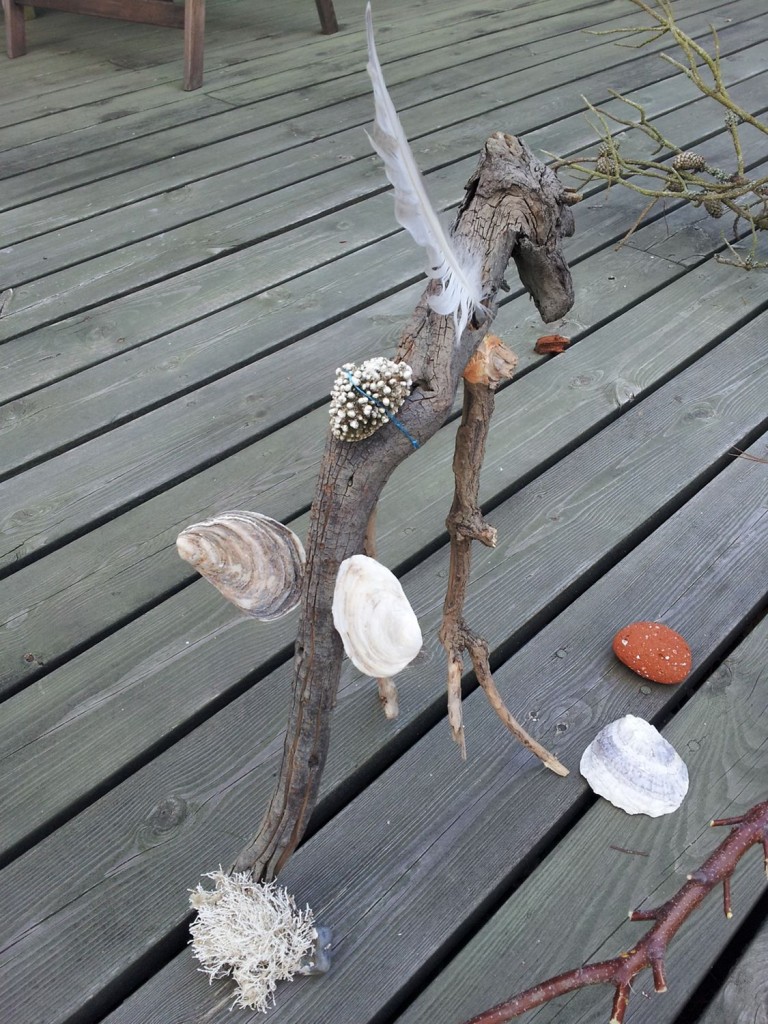 Through her work as a researcher, an artist and a playwright she has delved into the roots of the internalised divisions that is our heritage as colonised peoples. Being part Inuk (but easily passing as white with our blue eyes and blond hair) and growing up in a culture which actively suppresses colonial history, our native language has long been unable to acknowledge and resolve the interior displacement that being mixed-race can engender (language-as-rhetoric, not language-as-mother-tongue). Reducing relations to our ancestry to 'either-one-or-the-other', genetic constitution or 'percentage-this-or-that', White language reinforces the racism and materialism of White culture. In her experience of becoming mother to a child with an even more heterogenous ancestry, my sister is probing sincerely into her own indigeneity and the way that language and concepts which conceive of the world in terms of dualistic polarities produce the oriental 'other'. A world of such opposites breeds a hierarchy of values, ideas and socialities which fragment the human race and induce a lethal blindness to coherence and unity.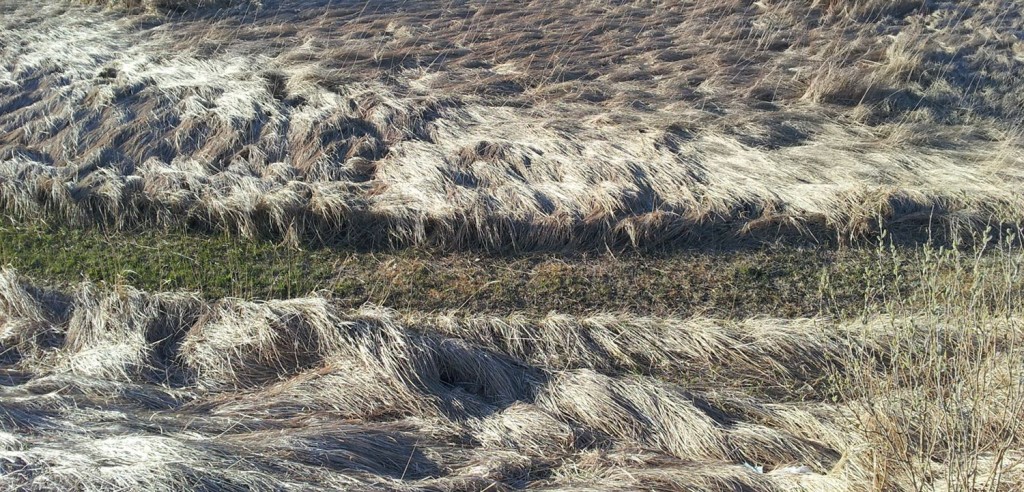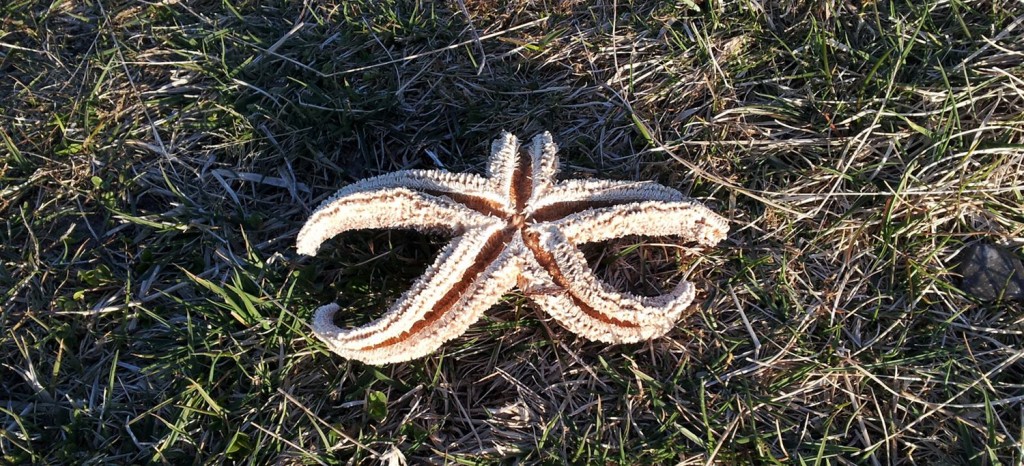 This is the crux of many of the insights that have been settling on me in the last years. The world is fundamentally in order, "not a speck of sand is in the wrong place", as Alan Watts puts it. The chaos we experience is because we are in disorder and that is where we must begin. But if that is to mean anything beyond mere platitude, it has to sink into the heart and become a daily practice. This is perhaps the hardest thing to do in Bling Culture which values the packaging and cares little about the content. My sister's work, and her strength in the face of chaos, has been a vital source of inspiration in establishing my own practice. It is heartening to experience that, although we both moved away from Denmark when we were seventeen, we have remained close in thought and spirit. Many of the themes I am writing about draw clear parallels to her thoughts and writing.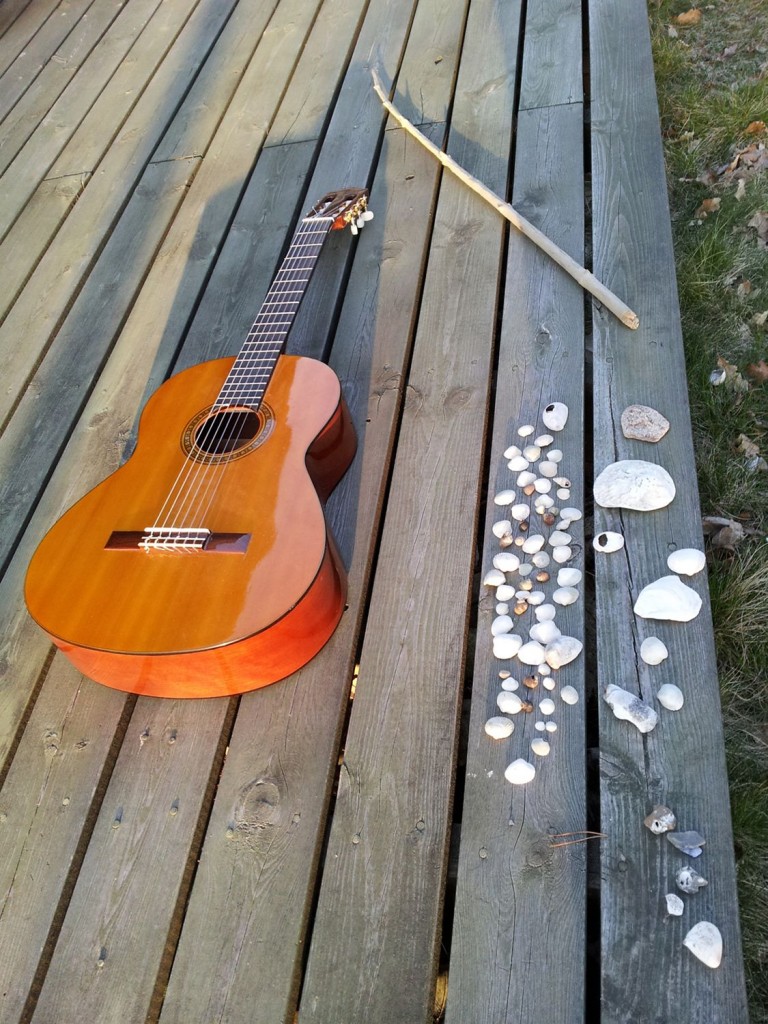 The writing. It is joyous, tough, fun, frustrating, overwhelming and at times completely dispiriting. When it works well, it is a like forging a flower or a ray of sunlight out of pure emptiness. It allows me to go through and formulate my own view while it takes on its own life and pulls me in different directions. As a work about worldviews and ways of being in transition, it draws on my personal experiences and delivers my thought world on a plate. Balancing the journalistic nature of much of my research with the stylistic requirements of Academia is a challenge. Writing without compromising is a challenge. And finding a home within the text for the many inspiring and beautiful voices I have recorded, is intricate work. I hope I can do the material justice. I am not sure I will succeed. Some days it looks as if my circumstances, resources and the text itself are conspiring on bungling this thesis. I will need to find some kind of parity between my ambitions, Academic requirements and funds. But no matter what the final output is going to be like, this research process has been worth every moment including the confrontation with ineptitude, frustration, despair. The fruit of the work is present with me in this spring, a connection with wholeness which allows me to trust every step I take into adulthood.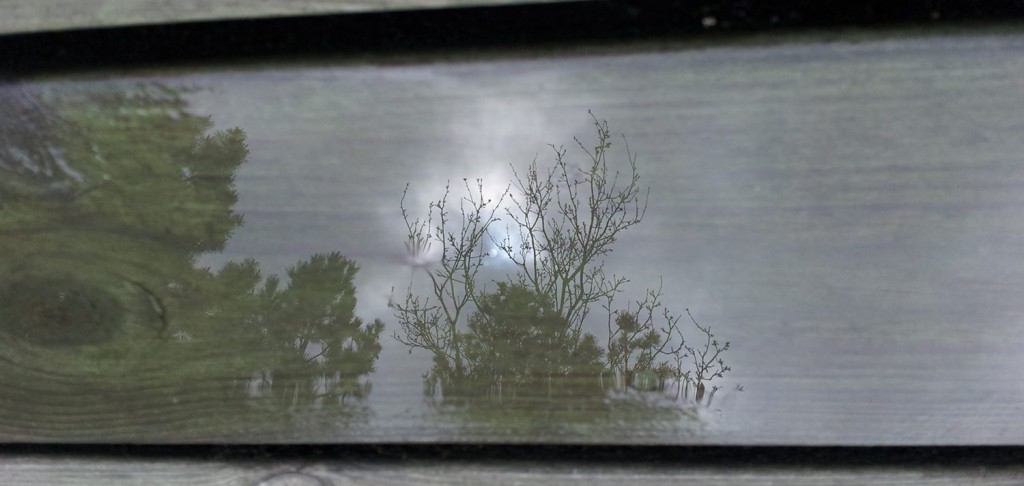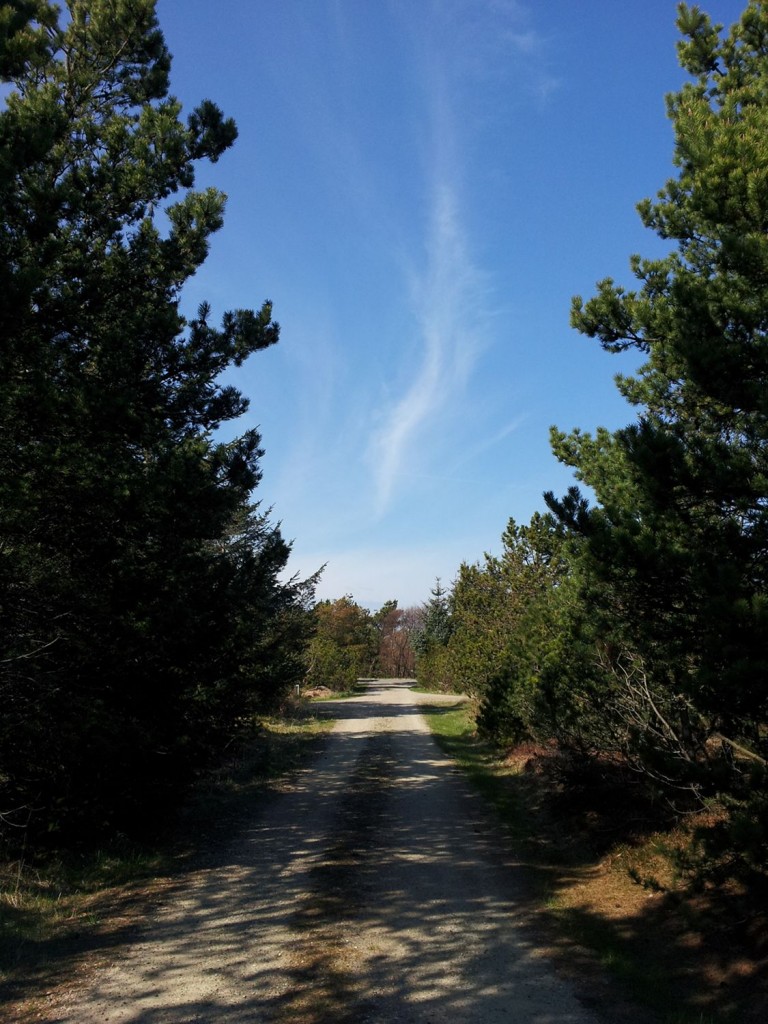 And it ripens every time I learn that the research has been transformative, even in the smallest of ways, beyond my own horizon. Charlotte Du Cann has written a lovely, heartwarming reflection on our conversation – "rare as a ray of sun in that hard and difficult winter" – which took place a couple of months ago by the fireplace in her home in Suffolk. This is the kind of news that instills meaning and worth to the work. And the friendships and affinities I have been fortunate to develop along the way point to exciting potentials for collaborations and projects which draw on the learning and skills I have honed over the years. With my funding running out in October, I will have to find part-time income – without wanting a regular job – to support myself through the last months of writing. And then to support myself as I move out of the world of Academia and nine-to-five.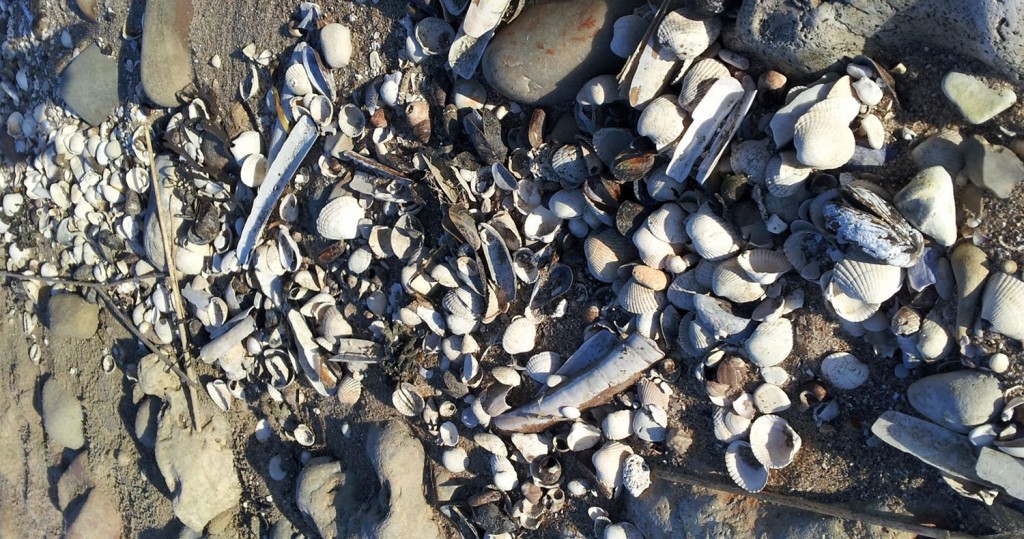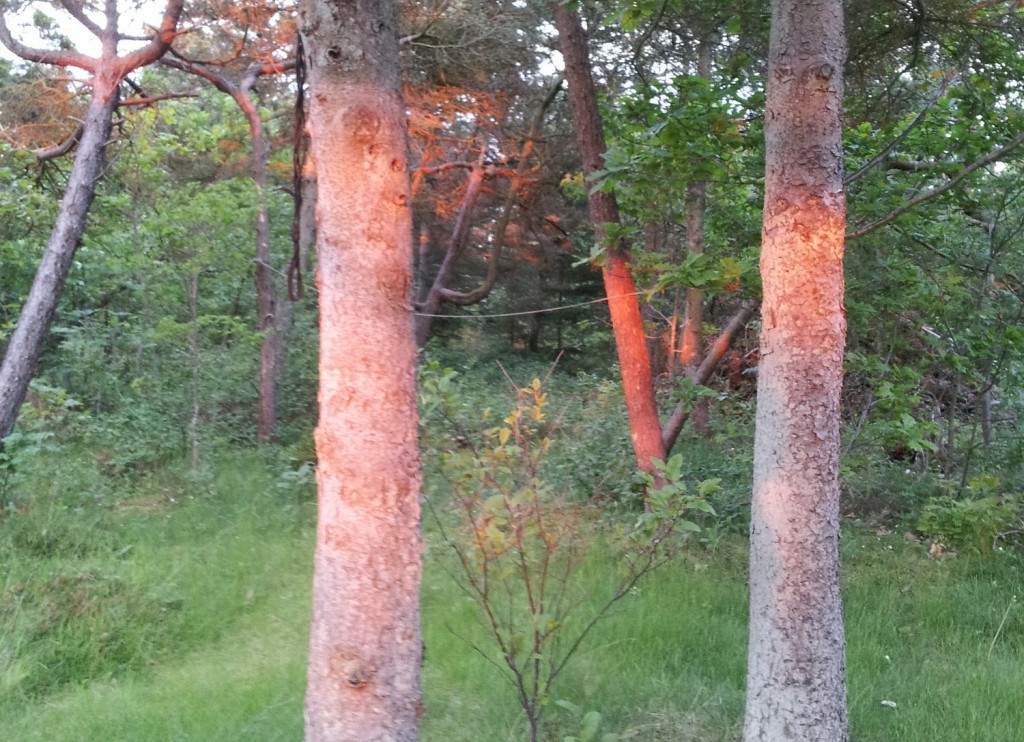 It feels as if there are two aspects to the work I find myself involved in. One is the exploration and embodiment of worldviews and ways of being which move beyond the perspectives of city-mind and civilisation. This is the thesis however imperfect. A work which is a part of a much wider inquiry about finding sufficiency and using the resources of our own senses to reach out and meet the world. The other is building connections with and between the diversity of initiatives, projects and communities which are living the change we need to turn around from being disconnected towards leading flourishing lives. This is perhaps the work my research has been preparing me for, maybe there will be a line of work for me where this kind of storytelling can mature. The most exciting aspect of my research has been to make connections between stories and people which open up for new perspectives and ways of doing. If you have a story to be told but have no one to tell it, you know where to find me – I'm open to projects/collaborations and available part-time from October at a reasonable rate.

With one week left of my stay here on Draget, thoughts are emerging about the nature of the writing process and the ways in which it is (im)possible to inhabit an institution like the university without being overwhelmed by the weight of unspoken discourse, assumptions and expectations. How to avoid compromising my own perspective and integrity, and how to undertake research as part of a deeper life practice? These have been ongoing questions for me during my experience as a postdoctoral researcher. I had a hunch from the beginning that there was something important for me to learn from the feeling of displacement I've felt being enmeshed in the Academy. I can see now how taking a stance which reinforced my own role as 'displaced' and performed an act in the very division I have sought to avoid has left me unable to navigate my situation without rejecting the institution at large. This has essentially reproduced an antagonistic understanding of Academy (Reflexive Realm) and Field (Real World). It is only by leaving behind the roles which dramatises that understanding of research, that I am becoming able to inhabit a whole world where experience/observation and reflection/theorising are complementary aspects of my lifeworld.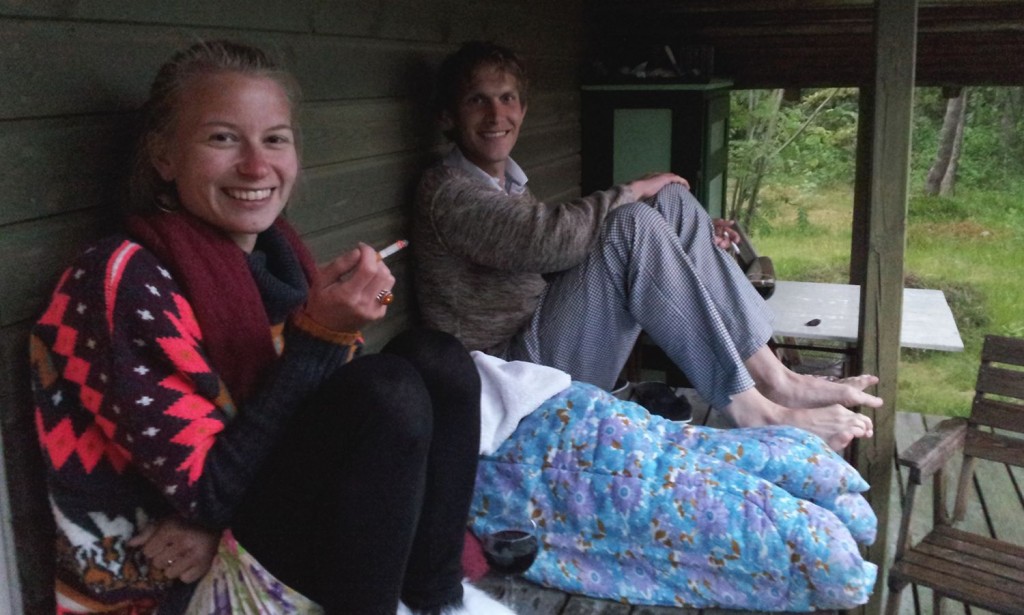 But the real treasure of Draget is the bridge between Adolescence and Adulthood which has been revealed in the trails of its landscape. Building a relationship with this small corner of the world as a place speaking with its own voice – singing in resonance with its particular character and mood – part of its mystery shows as an aspect of the larger pattern which encompasses all of life. As one of my friends noted, coming out here on a weekend visit, "this place is a medicine". It is a salve I will keep with me as I travel on. Next stop is Norwich for a month over the summer and then everything lies open again. But for now the prospect of being between places does not seem daunting, the places and people which populate my inner atlas assure that I don't feel uprooted but at home in the journey. The reality of collapse cannot be eclipsed or transcended, the storm is still drawing closer, and the brutalising, control and mistreatment of the Earth and her peoples continue. But it feels as if my different circles, however incomplete or broken, are drawn together and held by this spring on Draget. In its light the fog of darkness ceases to instil terror and instead points to all those places beyond the edge of light.